2 Days Portfolio Event with Malin Wengdahl & Alica Mak
FAIRYTALE FOREST PORTFOLIO DAYS
Malin and I met in 2019 in the Black Forest during a coaching session I booked with her and since then we both became good friends. Since we both like the Black Forest and its mystical and fairytale-like atmosphere so much, we thought about organizing a two-day portfolio event there together. Finally, we are very happy to invite you to join us for two days of photographing horses, creating natural and dreamy images and meeting like-minded people.
We will have the opportunity to photograph a herd of almost 100 horses in the paddock, take portraits of different horses in the fairytale forest and take pictures with free-roaming horses of different breeds and sizes and photograph horses from the nearby lookout tower. During the sessions in the forest we decide together which motifs to implement. We can choose between several places with tall ferns, dark and light forest, a small clearing, mossy ground with tall trees and narrow paths with huckleberry bushes and big stones and if we are lucky there might even be dust when the big herd gallops on the trail to the paddock.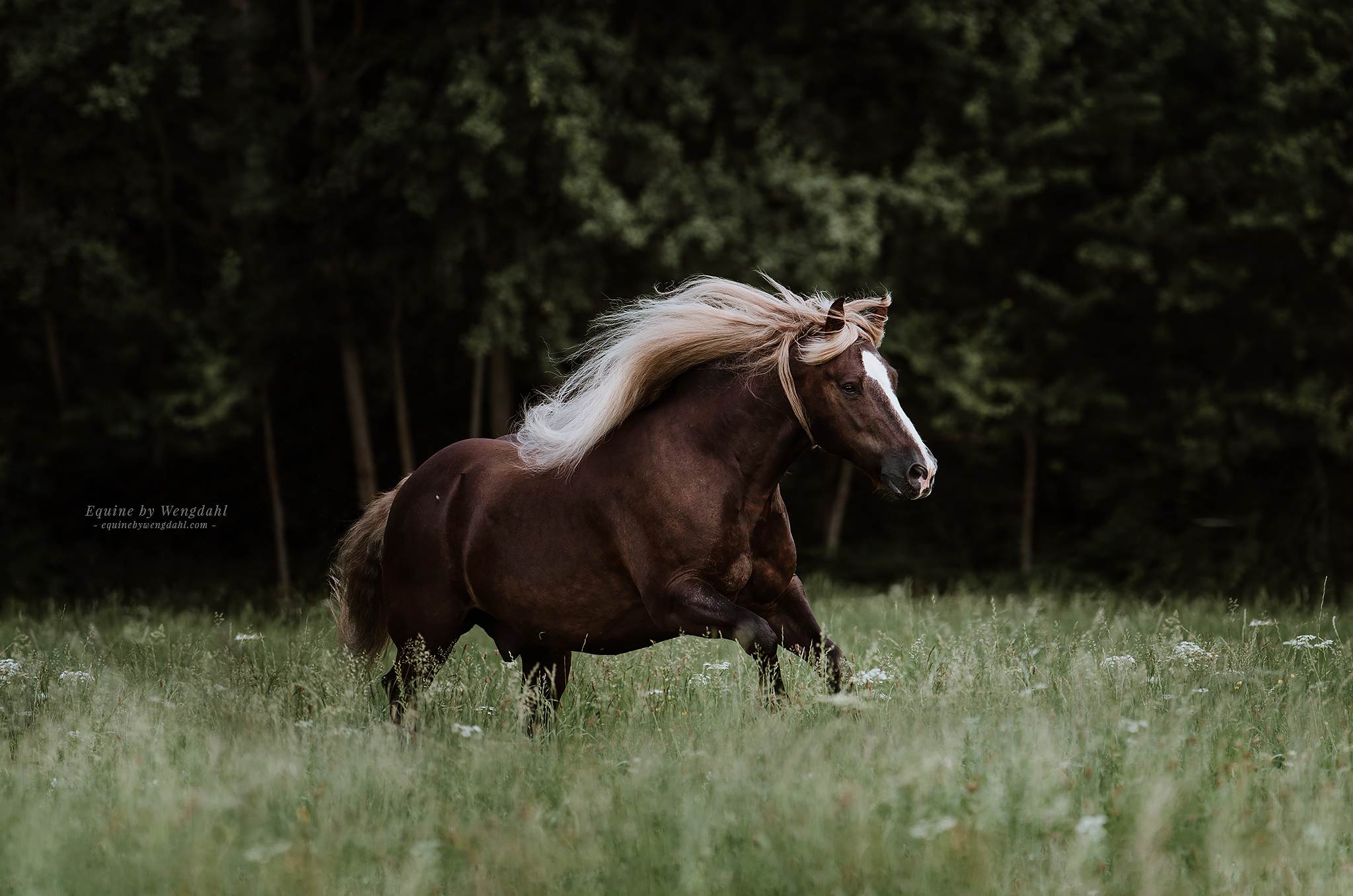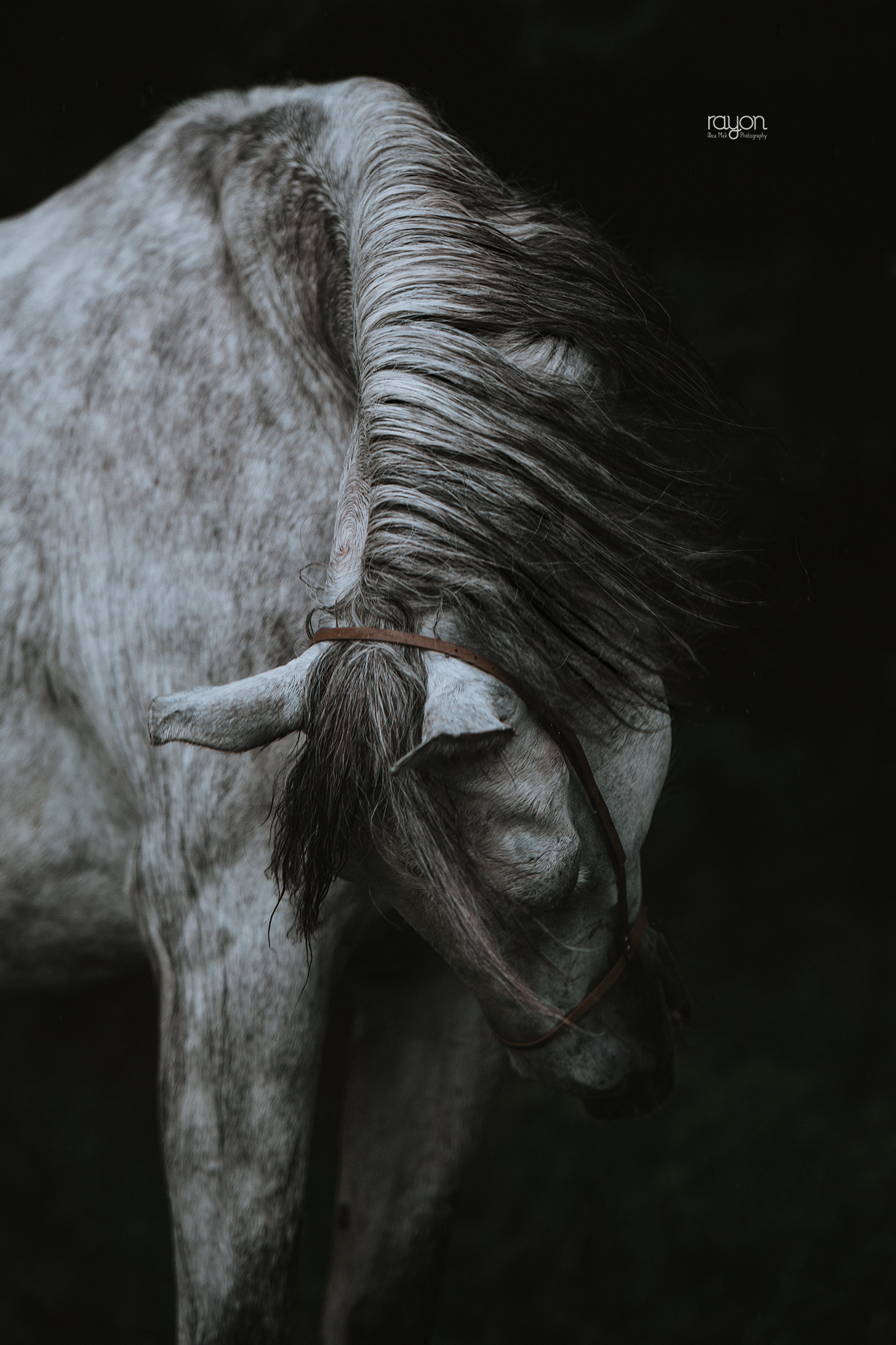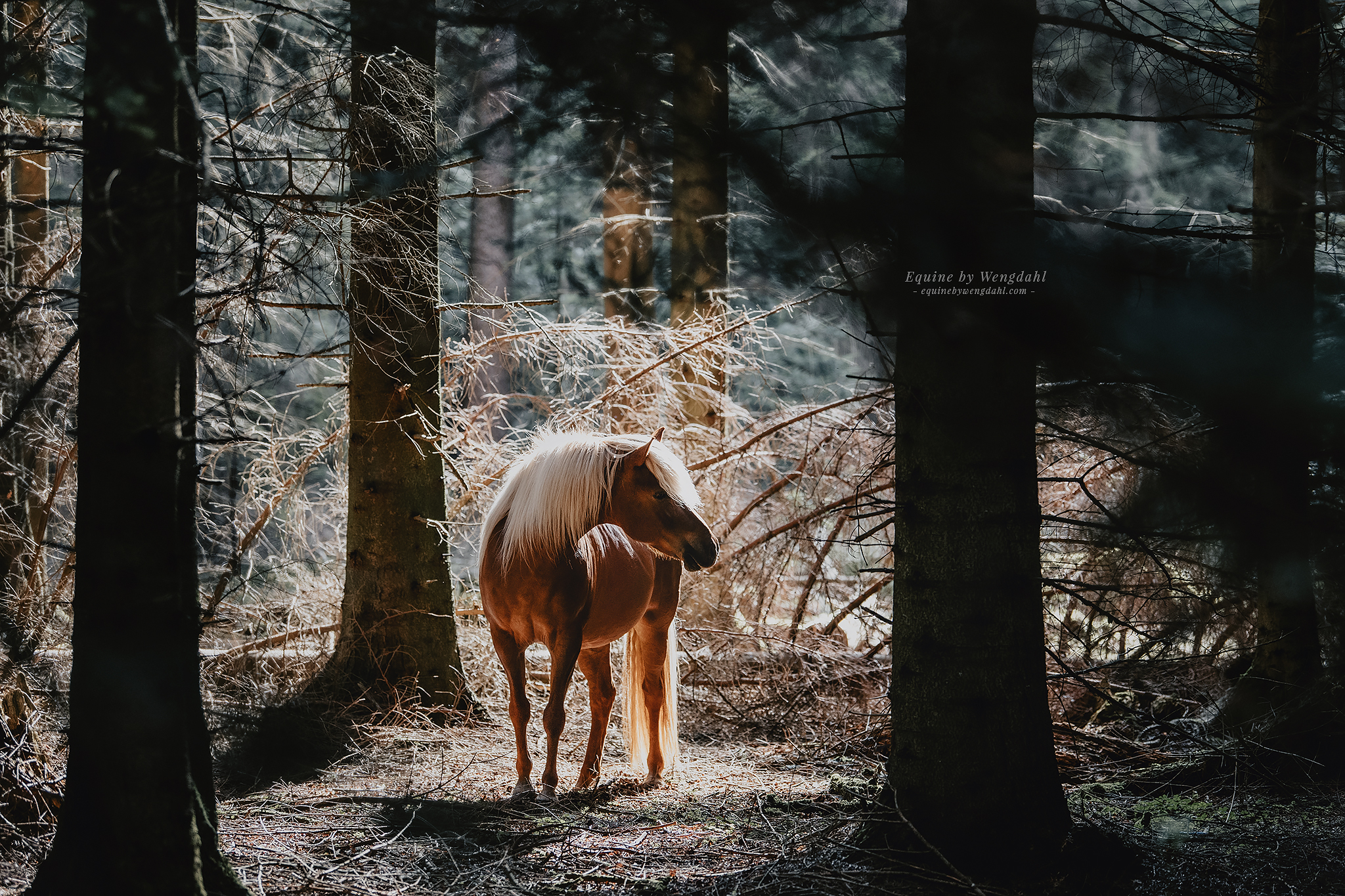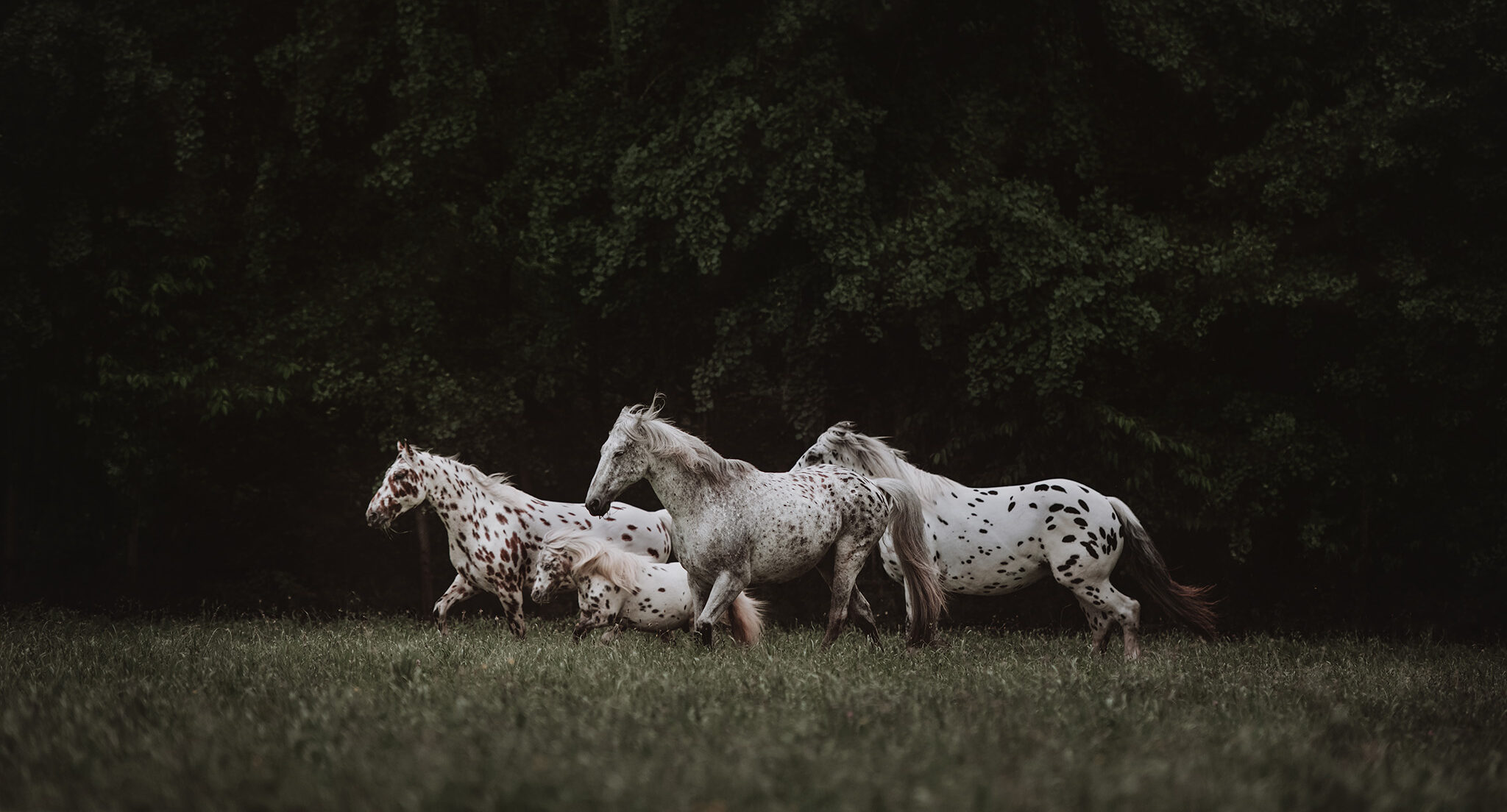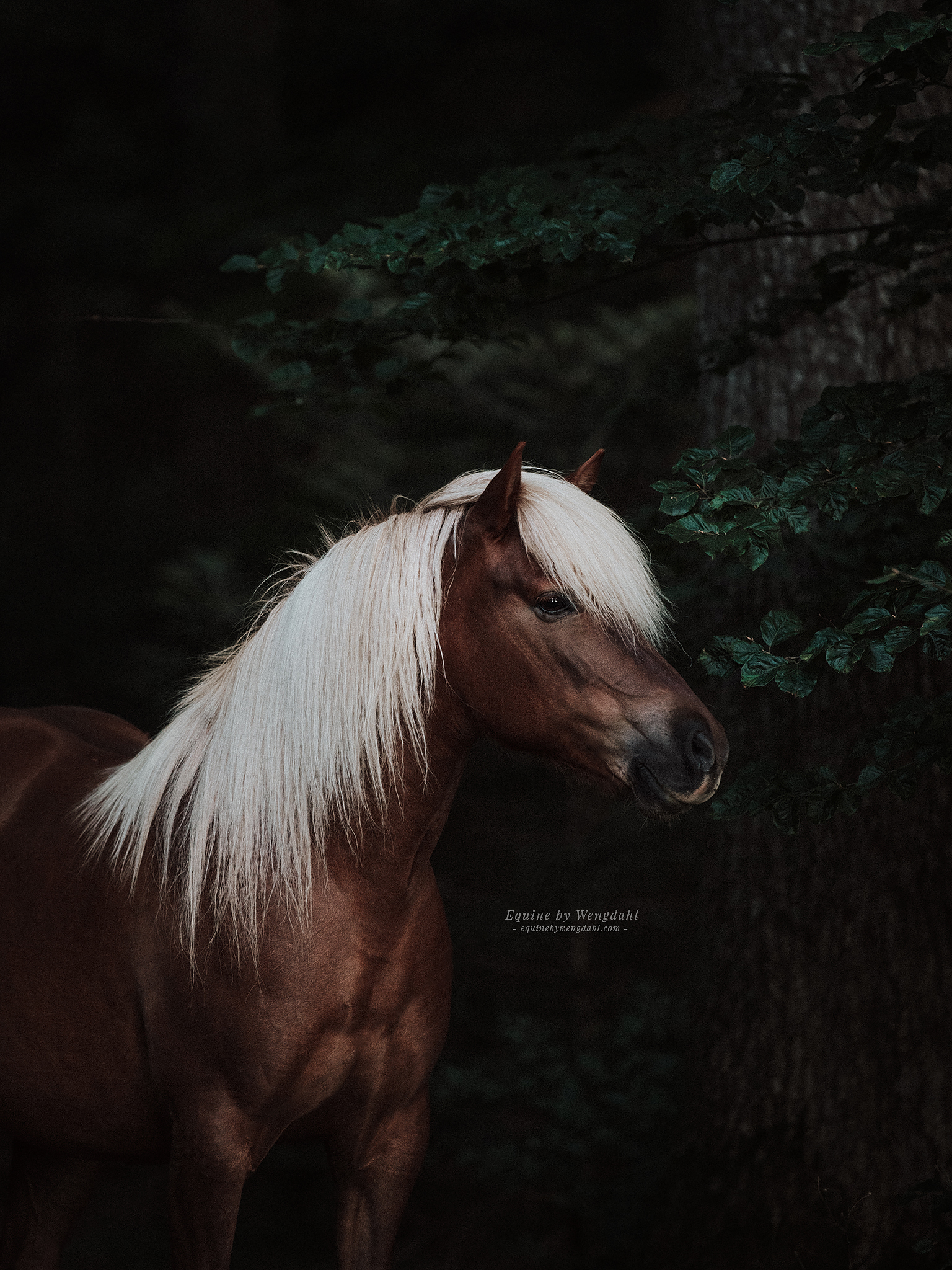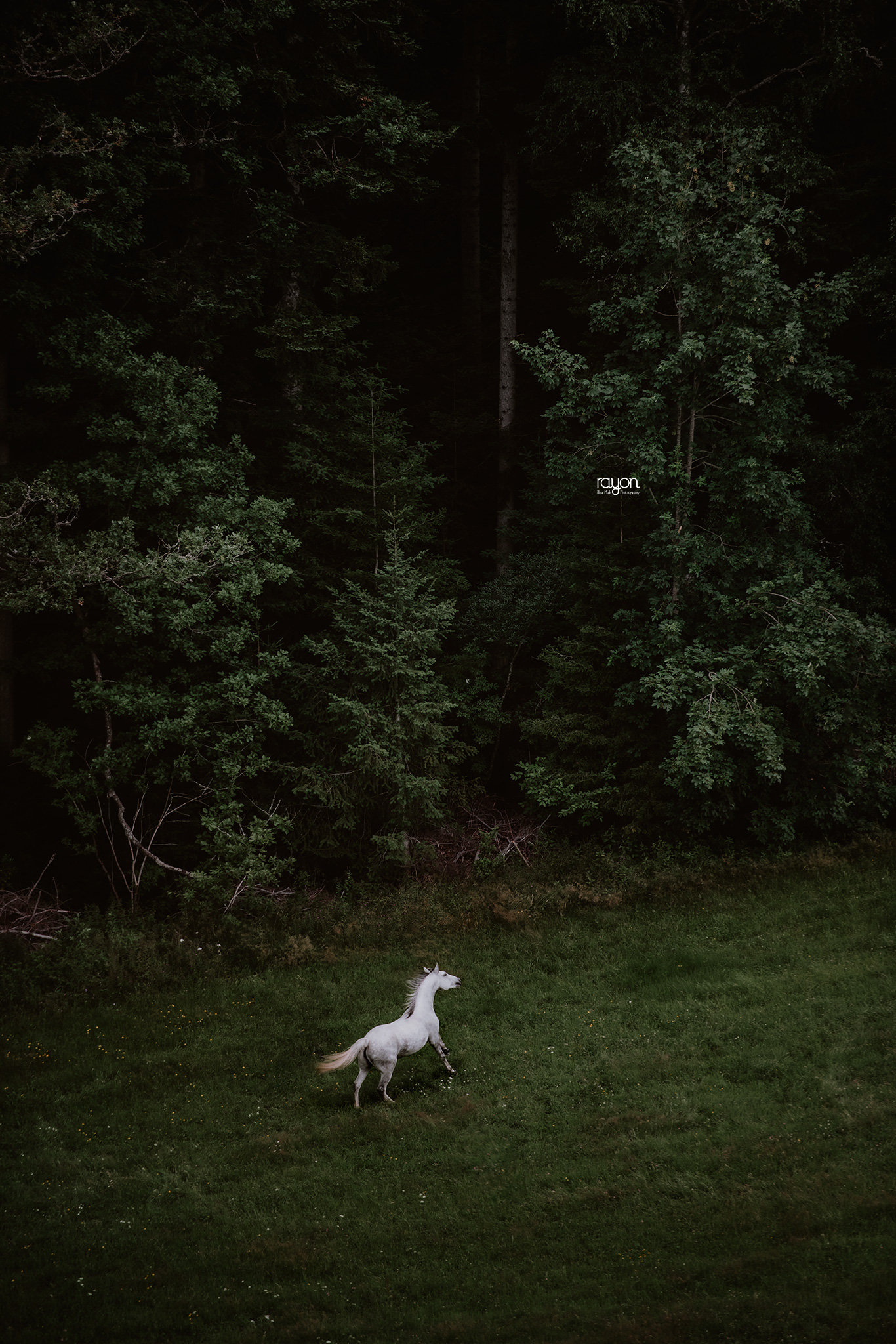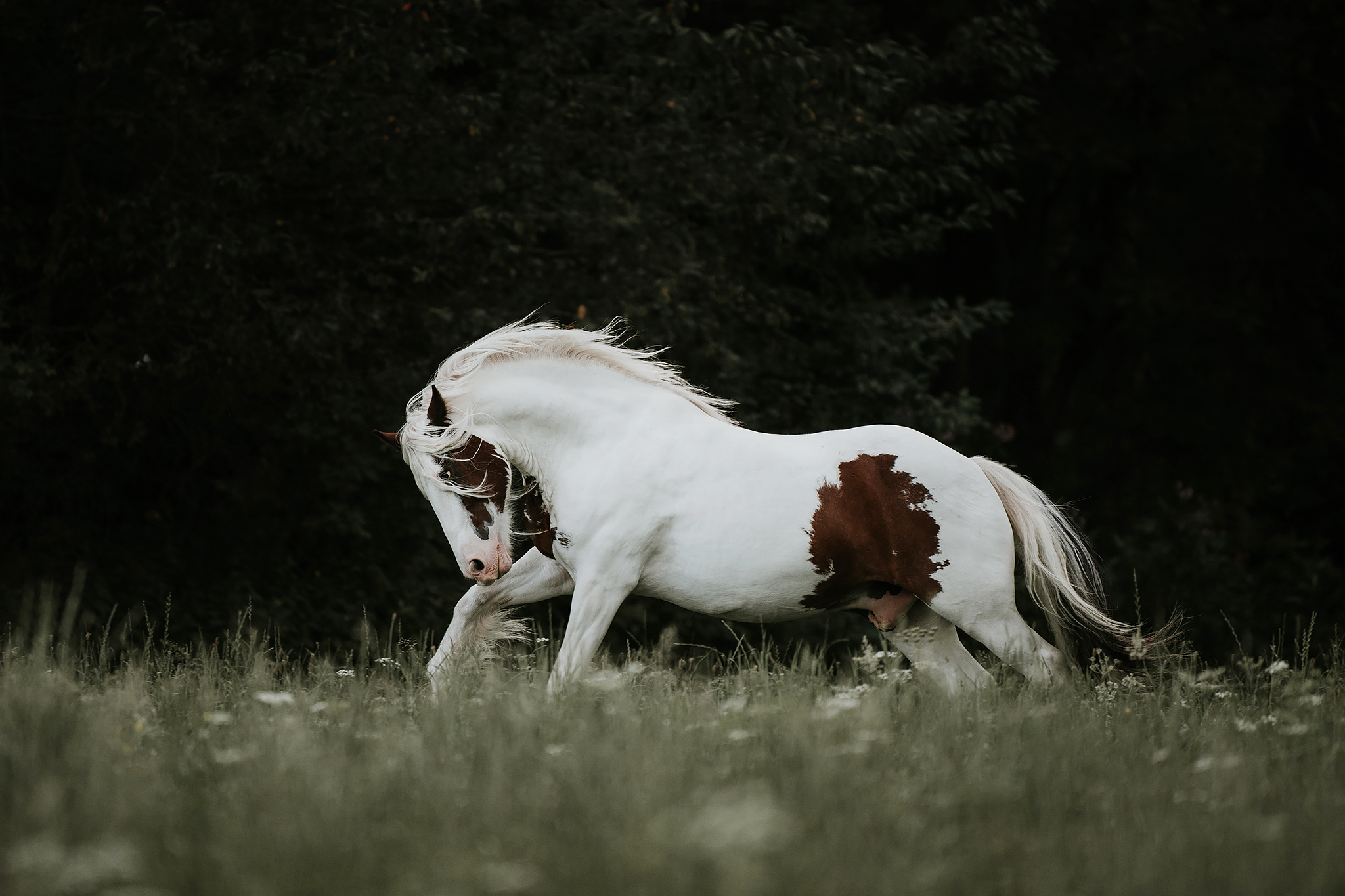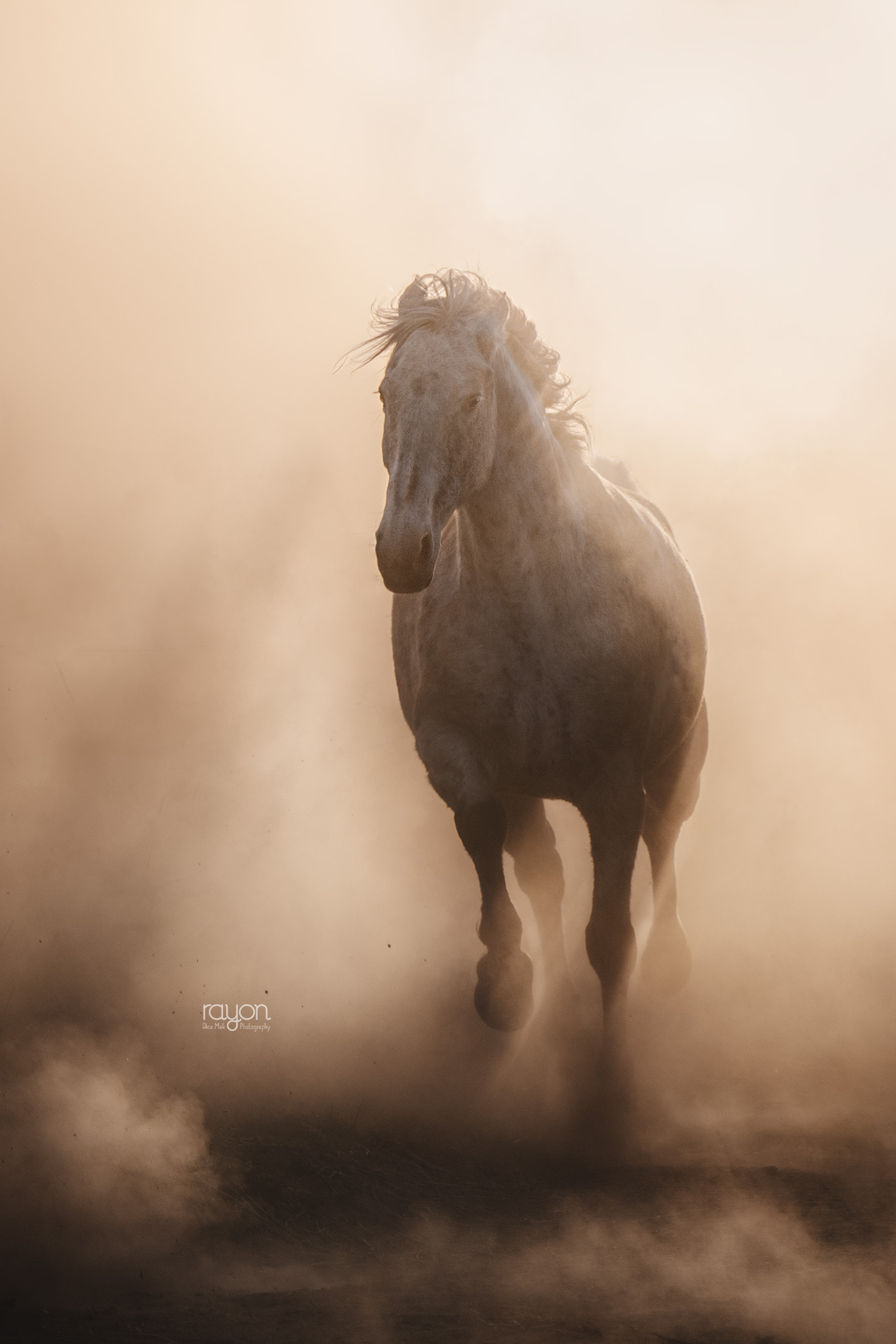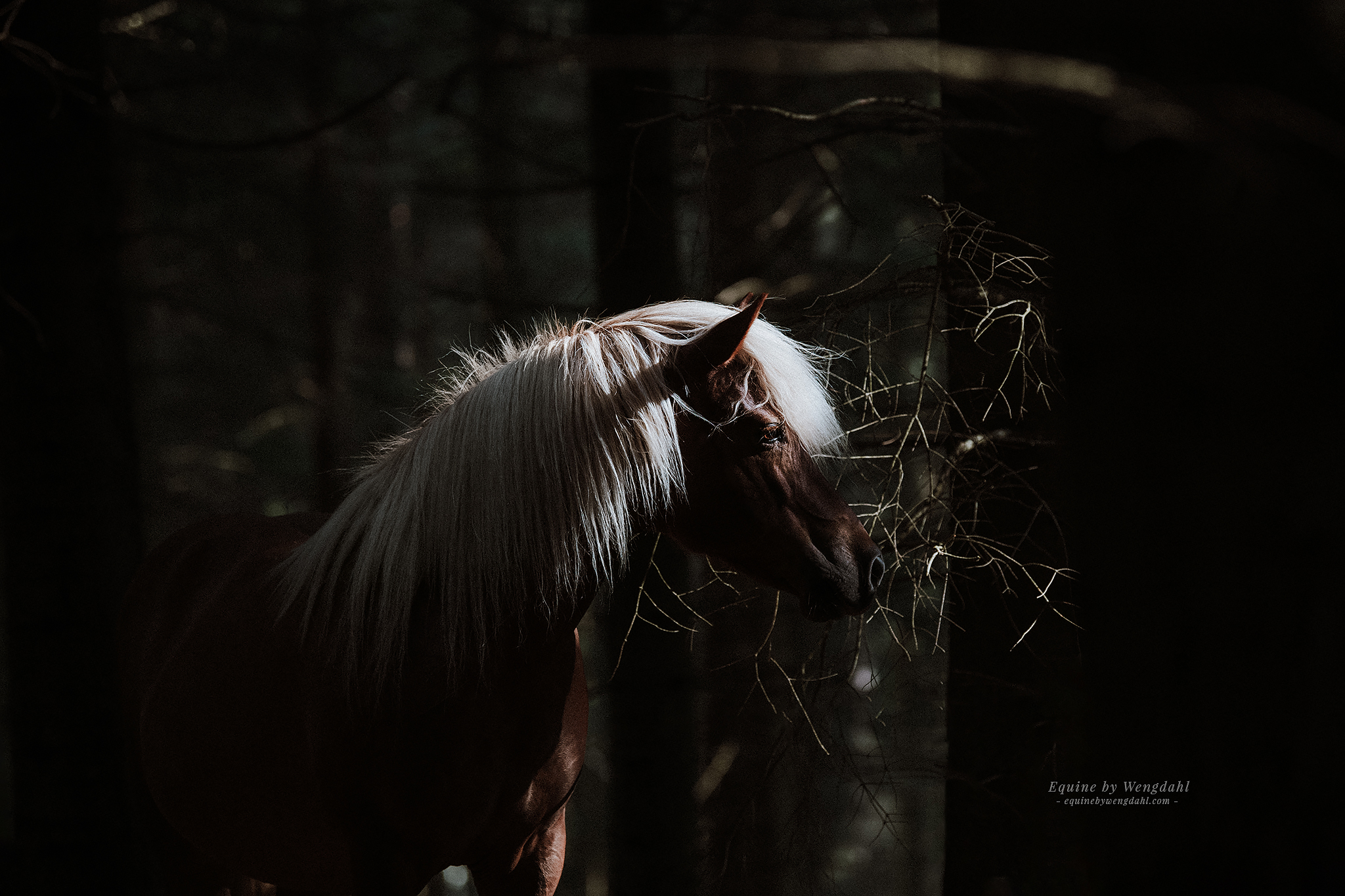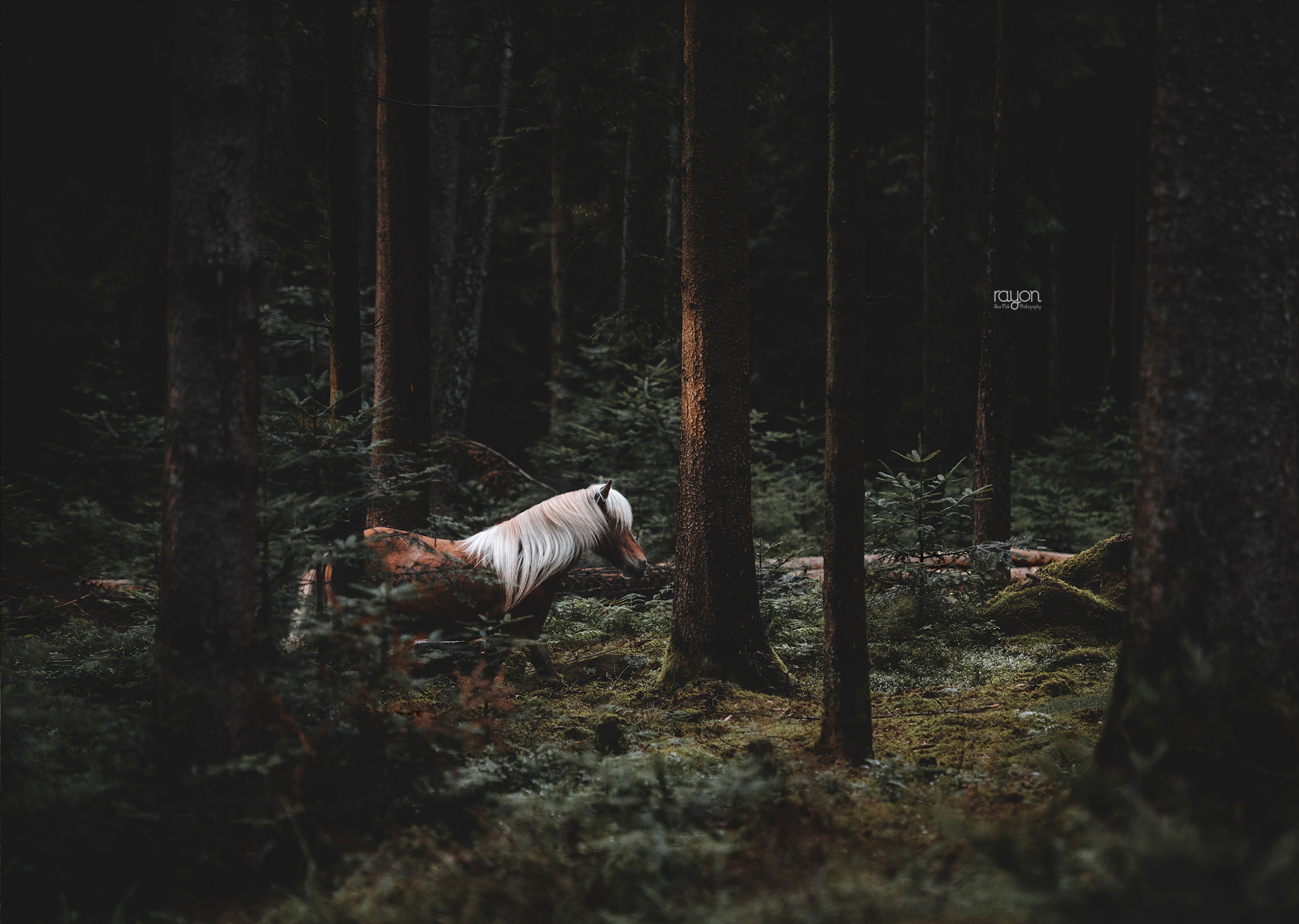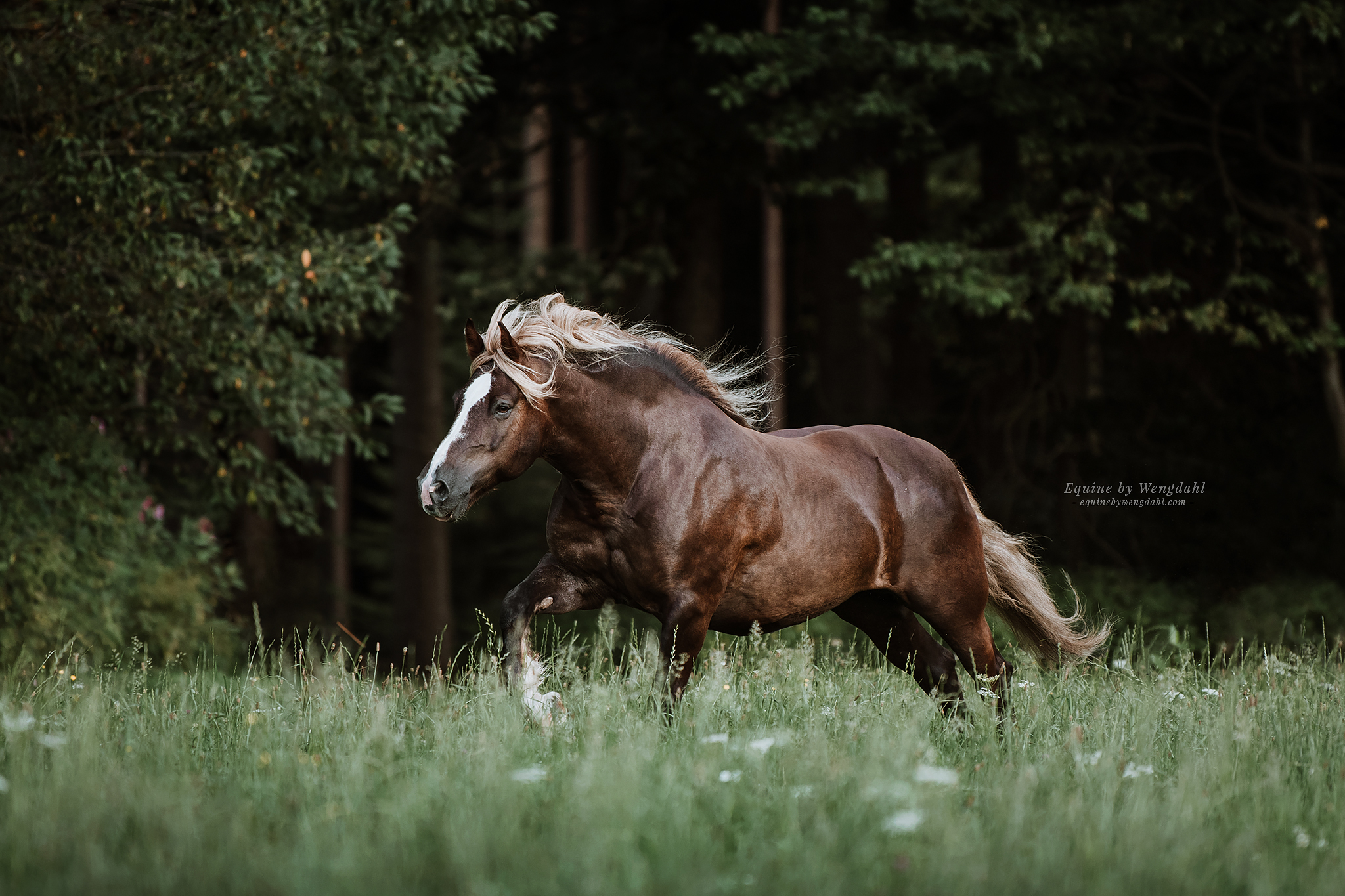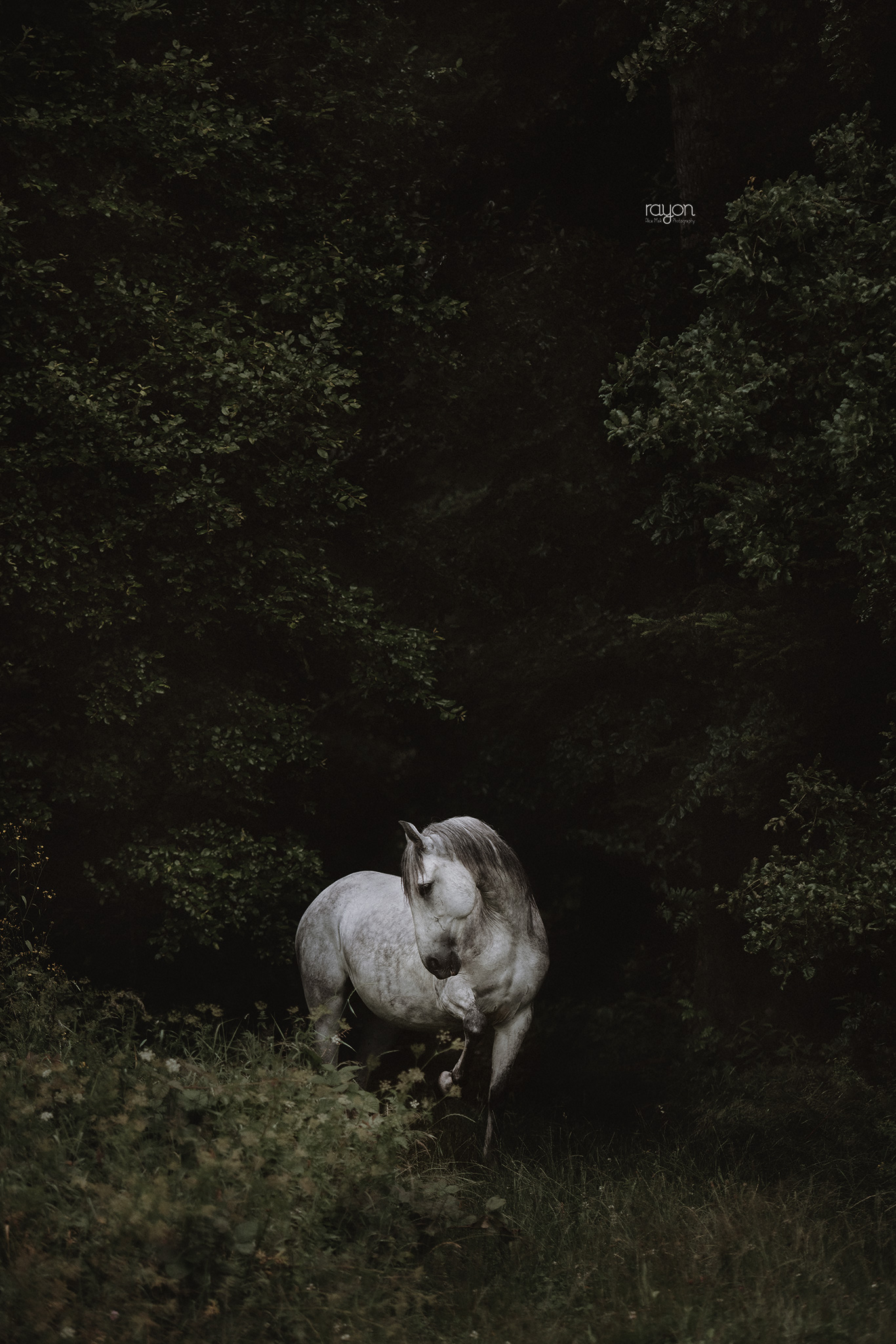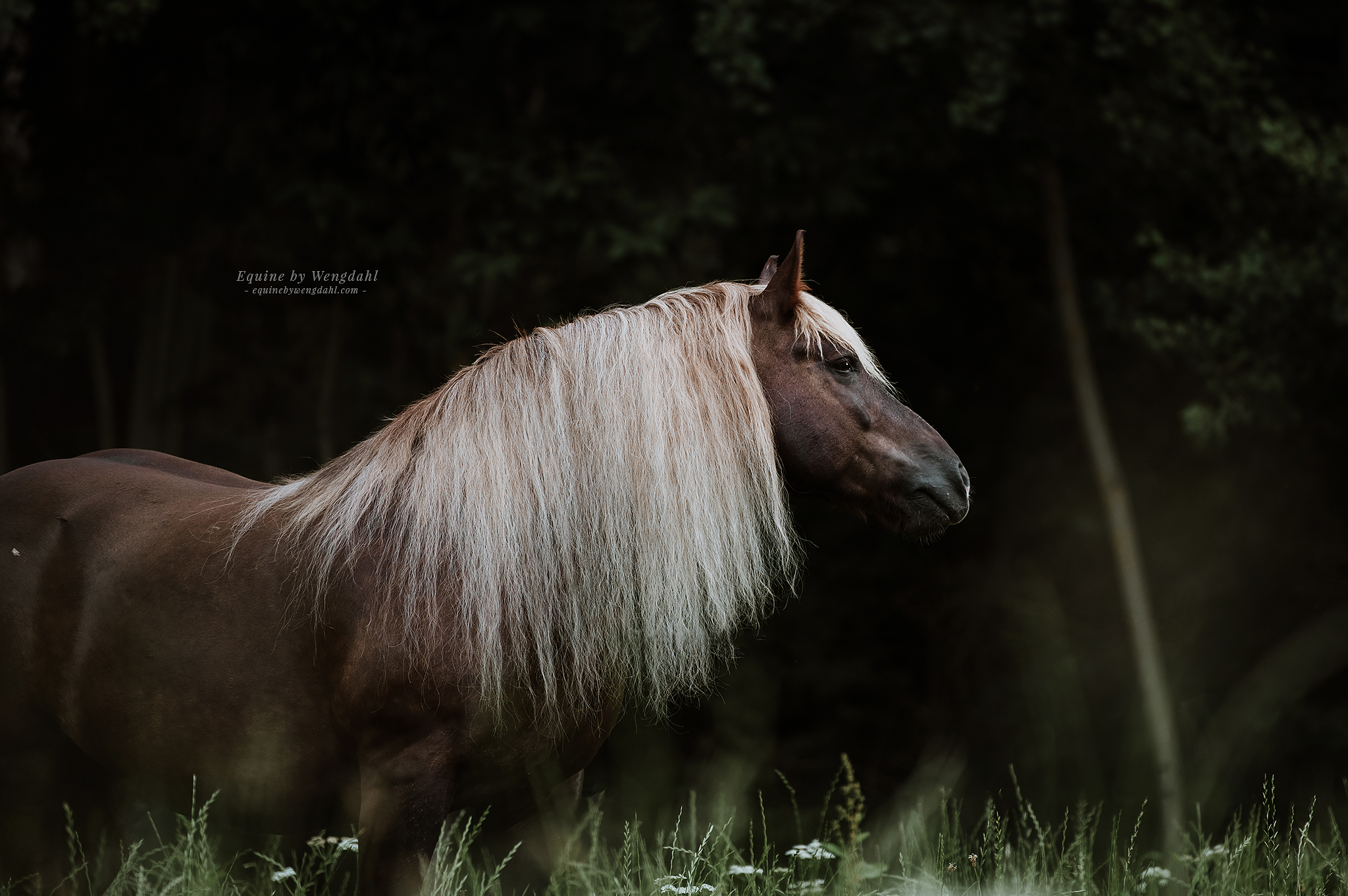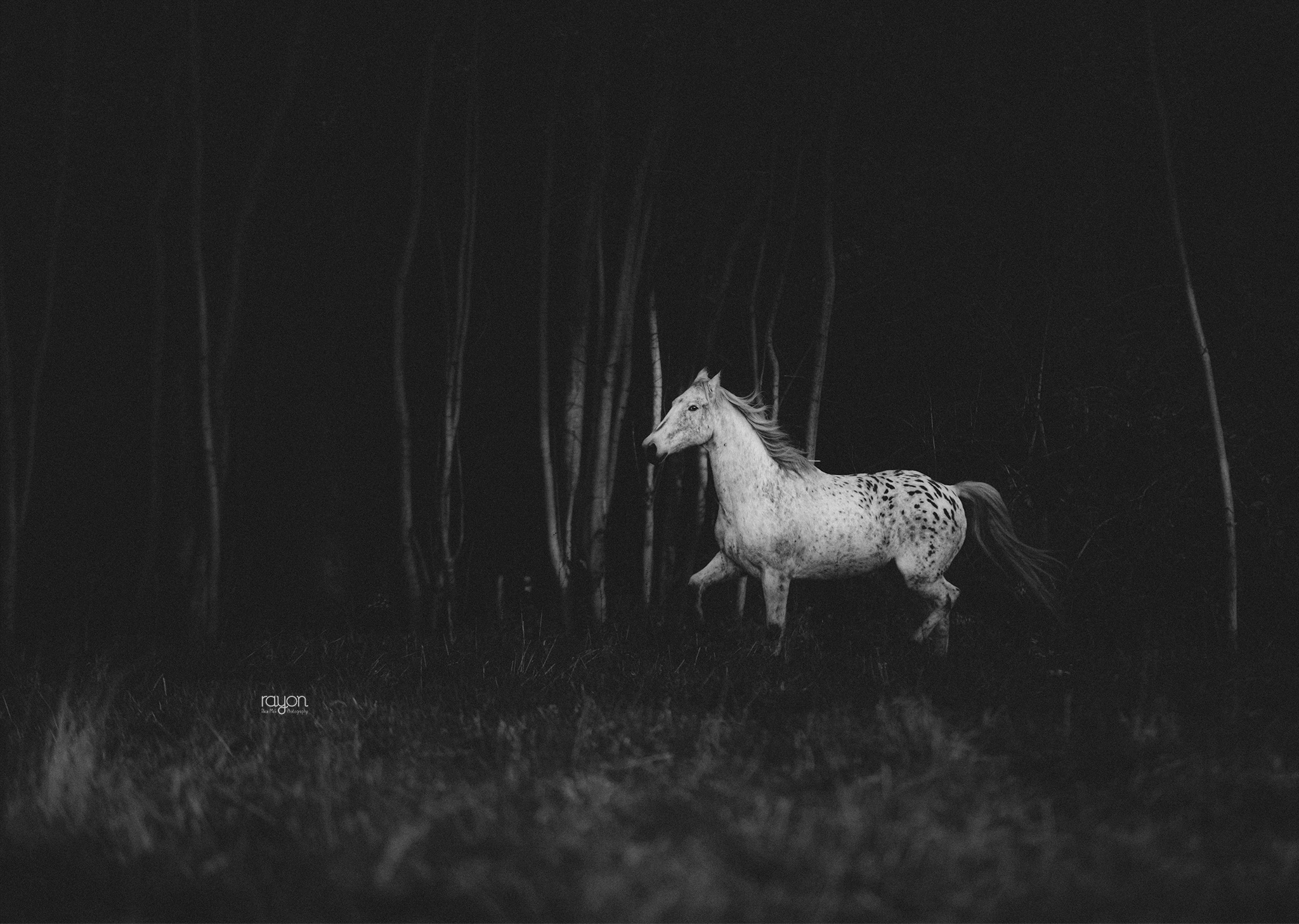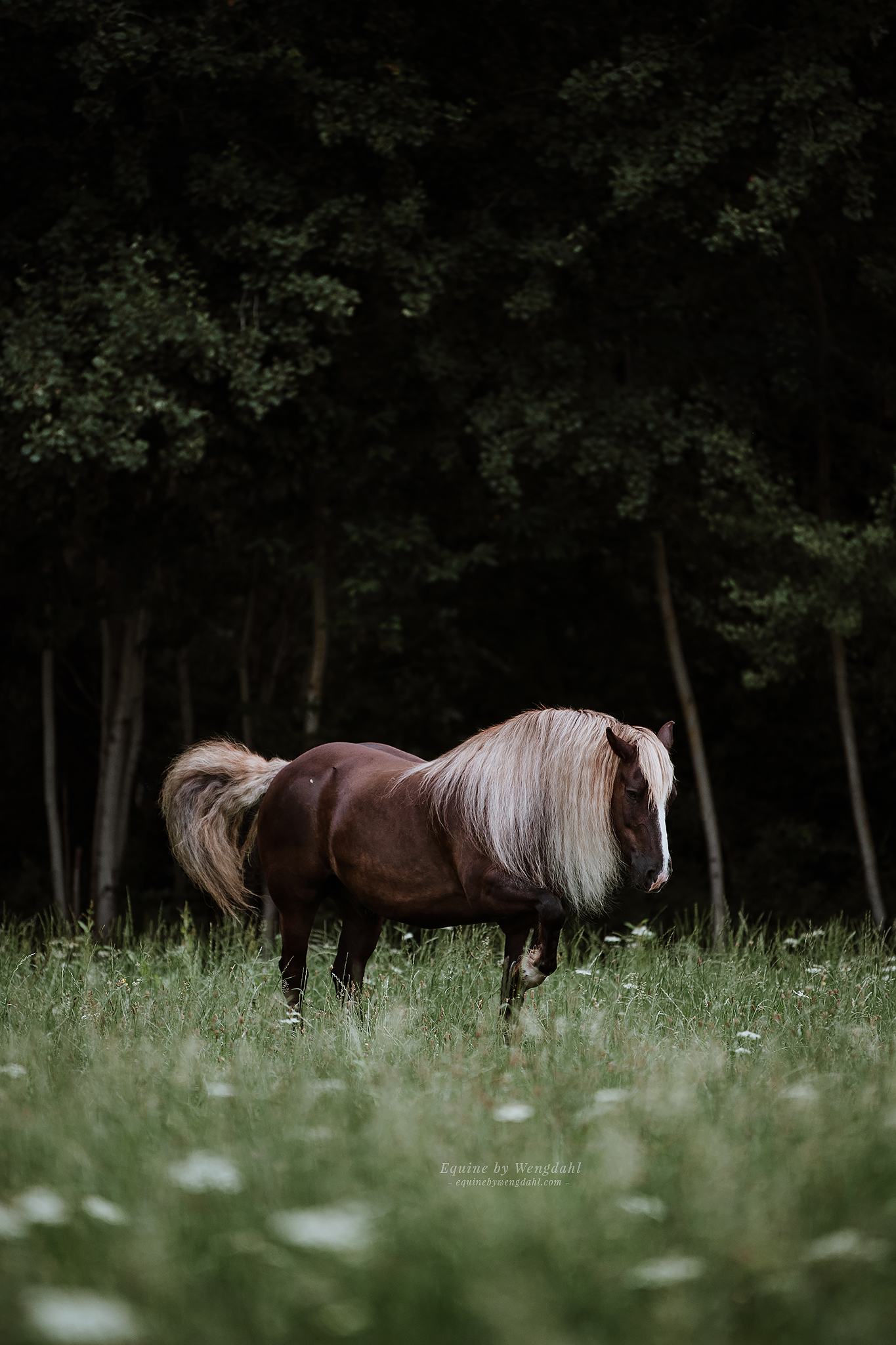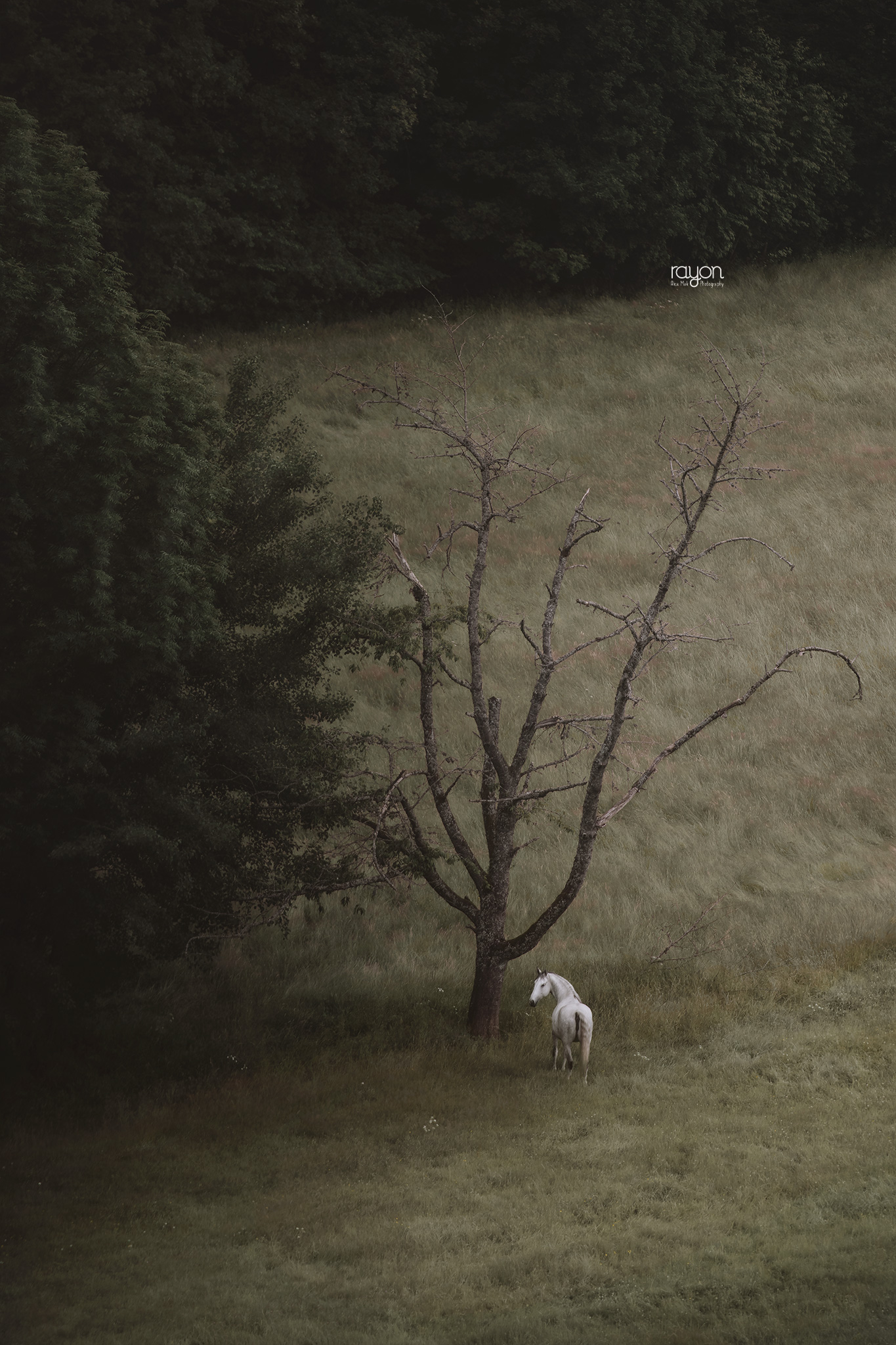 • Meals
Small snacks and drinking water during the day are included in the price, food and drinks in the restaurant are at your own expense (usual medium prices).
• Clothing
The weather in the Black Forest can be very changeable, so be sure to bring warm clothes and a change of clothes!
• Required skills & equipment
Since these photo days are not a workshop, but rather the focus is on the fun of photographing together, you should be able to operate your camera independently in manual mode.
You will need a camera with a fast lens - we recommend a 70-200 mm f2.8, but feel free to bring a wide-angle lens as well, as it will most likely yield good motifs! We also recommend bringing enough memory cards and batteries.
• Image delivery
Each participant will receive a link to a Picdrop folder after the event where they can upload their finished images.
Each participant must send the photos they use in any way themselves to the horse owners within a week of their presentation/publication on social media, a website or any other internet presentation via the picdrop folder.
• Use of the pictures
All photos taken during the event may be used for own purposes/portfolio. It is not allowed to use them in competitions or to advertise photo tours, portfolio days or workshops with them. Commercial use of the pictures is possible if at least 5 edited pictures are uploaded per horse in the individual sessions or per herd within 4 months.
• Fitness level
You should have a good basic condition and be surefooted, because we will move a lot on unpaved paths. For a possible location you need a head for heights because we photograph from far above down - but our point of view is absolutely safe!
• Booking
Is made via the contact form found below and will be considered in the order of receipt and is valid from receipt of payment after invoice in advance.
• Arrival / Accommodation
For the arrival, departure and changing locations we recommend a car, because the main location is about 30 km away from the next bigger city. If you are coming from further away, just write us a message and we will find a solution together. If you need to book a hotel, specify it in your booking and we can recommend a hotel that is not far from the main location.
• Disclaimer
No legal responsibility can be assumed for property damage and/or personal injury during the photo day. Therefore, it must be clearly emphasized once again that we will be in a paddock with up to 100 free-roaming horses, among others, entering the paddock is entirely at your own risk.
No one is responsible for the weather and our main responsibility is the safety of people and animals. If continuous rain makes photographing the herd in the paddock impractical, there will be an alternate program item . The schedule includes a degree of flexibility that allows us to avoid potential storms.
If events are not feasible at the time of the photo days due to an ordinance related to Covid19 (or other events that prohibit an event), the photo day will be rescheduled to an alternate date, depending on the situation, this may also mean that the alternate date will be set the following year.
If for any reason the portfolio day cannot take place at all locations, another location (or locations) will be chosen for it where similar motifs are possible.
BOOKING
via this contact form
By using the contact form you agree that your data will be stored to process your request.
contactme@rayon-photography.com